OUR PLANET'S WILDLIFE IS IN CRISIS
Our wildlife is disappearing on every continent and in every ocean.
Watch video
OUR WORK
Our wildlife's fate is in the hands of just one species: Homo sapiens.
Globally, the population sizes of mammals, birds, fish, amphibians and reptiles have seen an alarming average drop of 68% since 1970. Many species are declining because of unsustainable levels of hunting, fishing and harvesting. Others are being driven toward extinction to support the international wildlife trade, or killed when they come into direct conflict with humans and livestock.
Wildlife numbers have fallen by more than half since 1970, and species are becoming extinct at an alarming rate. We need to reverse this loss of nature and create a future where wildlife and people thrive again.
OUR APPROACH
Most wildlife habitats cover large areas, and the conservation of one species helps many other highly endangered species. It improves ecosystem services and potentially provides new critical sources of income for local communities.
The natural world shows us in so many that there is strength in numbers. We want to see wildlife thriving. We work with many partners to achieve this, seeking to protect plant and animal species by tackling the root causes of the many serious threats.
OUR STRATEGY

PROTECTING HABITATS
To protect wildlife, we protect their homes. We work with local people and government agencies to increase the coverage of protected areas. We're also helping to strengthen the way protected areas are managed, and improving connections between them so wildlife can move and breed more freely.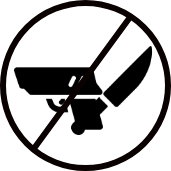 ELIMINATING ILLEGAL WILDLIFE TRADE
We're tackling the illegal trade and over-exploitation of wildlife by strengthening regulations and making sure they're properly enforced. In Southeast Asia, WWF works with governments and on ground enforcement to address illegal wildlife trade. We also tackle consumer demand by working to close high risk wildlife markets and trade routes.

PEOPLE-CENTRED CONSERVATION
Recognising that strong alliances with community partners are essential for effective wildlife conservation, we collaborate with governments, local communities and grassroots organisations on conservation initiatives — because looking after our one and only planet is in everyone's interests.
WHY IS PROTECTING WILDLIFE IMPORTANT?
Wildlife conservation has a much wider impact than just for one species.
The millions of different species on our planet are essential for so many of the most important things in our lives. This complex web of life provides the natural systems we depend on – from clean air and water to fertile soils and a stable climate. It gives us food, medicines and materials, and supports millions of jobs.
When we protect wildlife, we are protecting so much more.
BECOME A WILDLIFE PROTECTOR
THE WILDLIFE CRISIS IN NUMBERS
WWF's Living Planet Report, published every two years with our partner ZSL, is a scientific study of biodiversity and the health of our amazing planet.
The findings of The Living Planet Report 2020 are clear. It sends out the SOS signal that our relationship with nature is very much broken. The Asia-Pacific region is hugely diverse and has many unique ecosystems, but species populations monitored in the Asia-Pacific region have steadily decreased on average since 1970.
The most alarming is the average decline of 84% in freshwater populations. There have been some positive signs since 2010 with increases in a few species of reptiles and amphibians. Other species, however, have seen an average decline of 45% due to habitat change, overexploitation and diseases.
Time is running out. We must take action now if our planetary health is going to recover.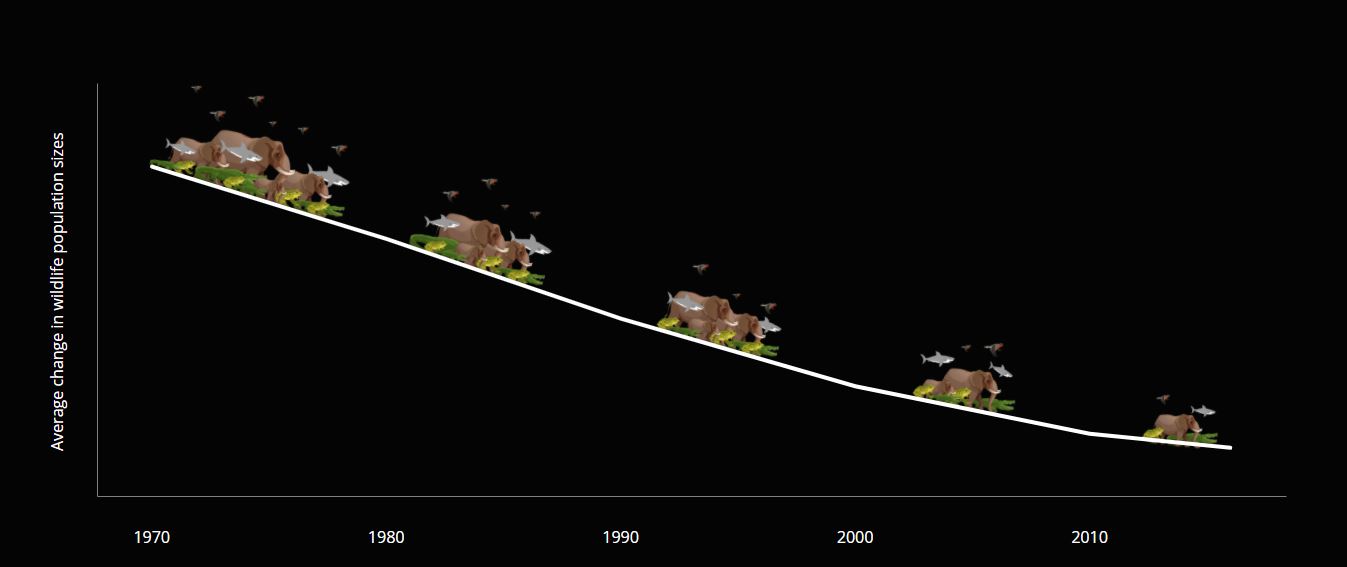 OUR KEY SUCCESSES
Nepal became the first country in the world to achieve Zero Poaching! 2013 saw a full year of zero poaching of not only tigers, but rhinos and elephants too. Nepal's experience and lessons, along with similarly important case studies in Africa, are being detailed into a Zero Poaching Manual together with experts from WWF, the University of Central Florida and the University of Griffith.
WWF launched Project Stampede in Malaysia, a collaborative initiative that employs and trains local indigenous communities to conduct anti-poaching patrols. Equipped with generations of knowledge about the forest and its wildlife, 10 community-led patrol teams helped remove hundreds of snares set by poachers, and report poaching camps and other suspicious activities to authorities.
WWF has a long history of engaging hotels to remove shark fin from its menus. Many operators have received the message; the Hilton Hotels & Resorts, which operates approximately 4,700 properties, announced its shark-fin ban with WWF in 2014. 74 hotels and restaurants have stopped serving shark fin in Hong Kong, Indonesia, Malaysia and Singapore as a direct result of WWF advocacy. Royal Caribbean Cruises, which is expanding its operations in China, also banned shark fin servings under a new partnership with WWF.
STORIES FROM THE FIELD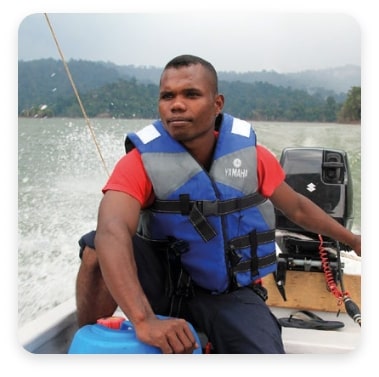 "I will never forget the day I saw a wild tiger back in 2011. That day my team and I were patrolling along a trail next to Perak River, heading eastward. While on a ridge, we stopped to rest. Out of nowhere, just 100 metres away, a tiger leapt onto the trail, and fled. We stood in silence in a state of shock. We think perhaps it was startled by our voices. I hope my kids will see a wild tiger someday."
MERAPI MAT RAZI - SENIOR MEMBER OF AN INDIGENOUS PATROL TEAM WORKING WITH WWF MALAYSIA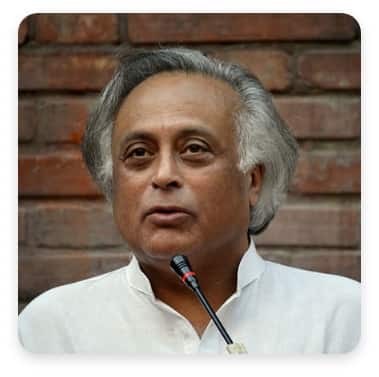 "I would stop using the label 'Project Tiger' and call it 'Project Eco-System'. We need to communicate effectively that saving the tiger is not some middle class obsession. It is an ecological imperative — by saving the tiger, you are saving the forests. The tiger is merely the symbol. By saving it, we ensure our water security."
JAIRAM RAMESH, FORMER MINISTER OF STATE FOR ENVIRONMENT AND FORESTS, INDIA
"While WWF and TRAFFIC's work on sharks goes back more than a decade, it is the successes achieved since 2014 upon which we are anchoring our efforts to deliver on this global strategy. From encouraging governments to establish new marine protected areas in key locations, to helping engineer the placement of vulnerable species on protected lists, to working closely with national governments to map out fishery management plans, we are committed to increasing our partnerships with organizations, local stakeholders and relevant authorities to accomplish our vision. Funding remains the lifeblood of our work. Our progress could not have happened without the steadfast support of our donors. Your commitment to addressing the shark crisis fuels us, and inspires us to do more."
DR. ANDY CORNISH - LEADER, WWF AND TRAFFIC'S GLOBAL SHARK & RAY CONSERVATION PROGRAMME