LESS THAN 200 TIGERS LEFT
At current rates, we could lose the Malayan tiger in this lifetime. What happens next depends on you.
BECOME A TIGER PROTECTOR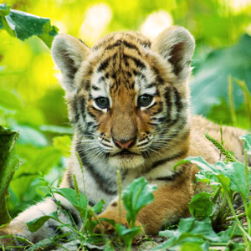 YOU CAN RECEIVE
Exclusive event invitations

Fun downloadables

Member-only articles

Adoption e-Certificate

Wildlife Protector badge

Live news from the field

GOTS-certified tote bag

Exclusive WWF plushie
BECOME A TIGER PROTECTOR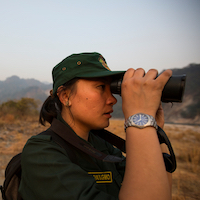 BECOME A TIGER PROTECTOR >
PROTECTING TIGERS AND THEIR HABITAT
100,000 wild tigers could have wandered freely on Earth at the beginning of the 20th century. Today, only around 4,500 wild tigers remain. We have lost over 95% of the world's wild tiger population to rampant poaching and habitat loss!
In Malaysia, the population of the Malayan tiger has plummeted to just less than 200. Facing extreme pressure from habitat loss and poaching, Malayan tigers are now listed as Critically Endangered by the IUCN.
Why protect tigers?
Tigers and forests are intrinsically linked. As apex predators, tigers are a sign of a broader, healthy forest ecosystem. Saving tigers means saving critical habitats of thousands of species, where 800 million people in Asia depend on.
Not only that, healthy forests also store carbon and help mitigate climate change!
FACTS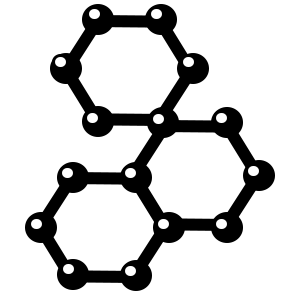 SCIENTIFIC NAME
Panthera tigris

TOTAL POPULATION
Around 4,500

POPULATION IN MALAYSIA
Less than 200

LENGTH/HEIGHT
1.83-3 meters

HABITAT
Tropical rainforests, evergreen forests, temperate forests, mangrove swamps, grasslands, and savannas
THEIR HOME … is getting smaller!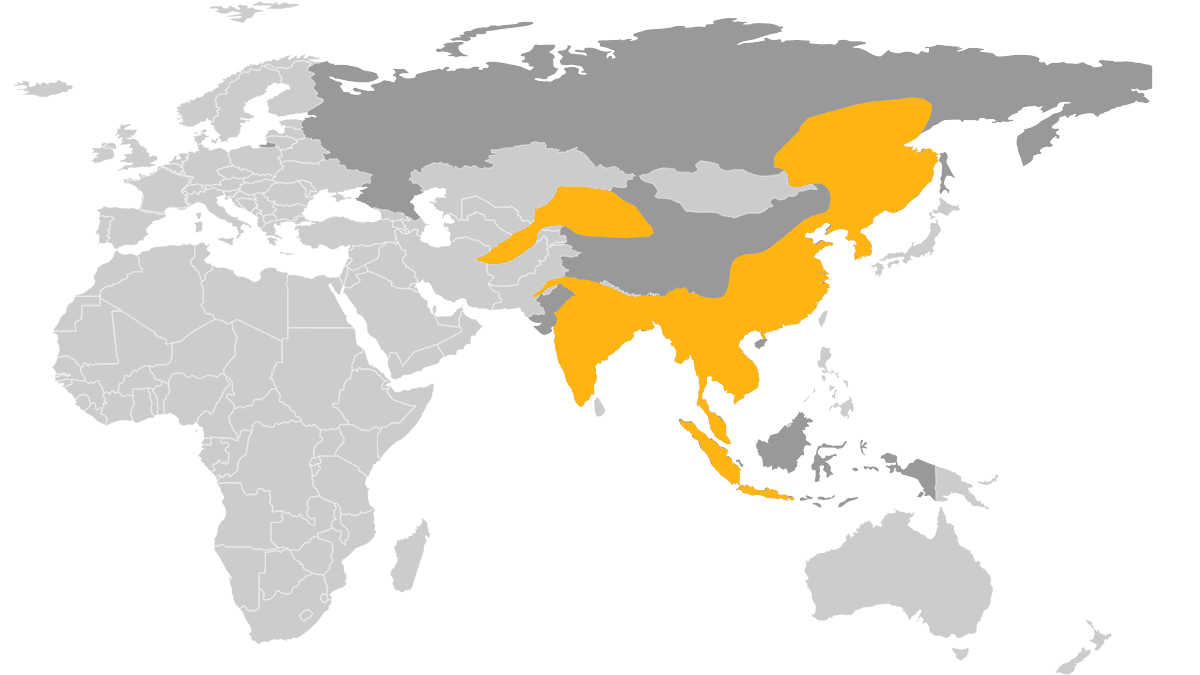 THREATS

TO THEIR SURVIVAL
POACHING AND ILLEGAL WILDLIFE TRADE
Poaching is the most immediate threat to wild tigers.
There has been a spike in snares set by poaching syndicates. Snares pose a major threat to the survival of tigers. Between 2016 to 2018, a total of 685 snares were discovered by WWF patrol teams in Malaysia.
HABITAT LOSS
Tigers have lost an estimated 95% of their historical range. The clearing of forests for agriculture and roads impacts tigers, fragmenting their habitats and increasing the risks of poaching.
LOSS OF PREY
Declining prey species leads to a shortage of food for tigers. Intense competition forces them to abandon protected areas in search of food and water in order to establish territories, potentially resulting in human-wildlife conflict.
As a Tiger Protector, you are joining the fight to turn things around for tigers. Your support will help strengthen community efforts in tiger landscapes, monitor and safeguard habitats against poachers, reintroduce prey species into tiger heartlands, and advocate for an effective management of forests.


By adopting a tiger, you are also protecting the biodiversity, wildlife and natural environments around them.
WHAT WE NEED IN THE FIELD...

Satellite Phone

Essentials Pack

Camera Trap

Health Kit
JOIN OUR COMMUNITY
As part of our community, you will receive exclusive updates from the field, hear from conservation experts, get the latest tiger conservation news, and many other membership perks! Get exclusive invitations to meet, interact and listen to our conservation specialists and researchers working directly in the field. The insights shared from their firsthand experience will help you to understand how your contribution plays a role in protecting the Malayan tiger.
FAQS
View all ▼
What is WWF doing about tiger farms in Asia?

We believe that the movement of tiger products from tiger farms into the marketplace (through legal or illegal channels) negatively impacts enforcement efforts directed against those who trade in tigers poached from the wild. This is of great concern given that poaching remains the greatest threat to conservation of the species at this time.

WWF has been involved on the matter of tiger farms for a considerable time. It was one of the NGOs leading the push for the adoption of Decision 14.69 in the lead up CITES CoP14 in the Netherlands. In recent years, WWF has sought to raise the issue of tiger farms via direct engagement with government figures in those countries which allow such farms to operate. We understand now is the time to return to a more public approach on the issue, given the growth in tiger farms and the evidence that illegal trade from these farms has increased.

With the limitation in human patrols, has the office explored the use of technology to aid in this aspect?

WWF-Malaysia has successfully used MMS camera-traps to monitor major access points into the forest. These act on the same premise as normal camera-traps, but they transmit photos to our handphones via MMS in real-time, so that this information can be channelled to the authorities for action to be taken. This has resulted in a number of arrests over the years. We are also pilot testing the use of SMART connect, a tool used to collect poaching and patrolling information on our handphones instead of hand-held GPS units. This will enable the data to be uploaded straight into the server, instead of manually inputting the data on to the computer software after the teams get back from the field. This should increase the efficiency of our data entry. We will continue to explore further on the use of technology such as bioacoustics and other emerging elements.

How is WWF helping communities in these areas right now?

The context is different in each place. Some villages we work with have strong COVID response policies and are limiting gatherings to no more than 5 people. In other places they are testing all people who arrive to the village and decide entry based on that. This shows strong leadership from those communities. In other landscapes we are assisting where possible to provide hand sanitiser and face masks - but these are always based on WWF's ability to fund these, which in some cases is very challenging.

There are reports of rangers also supporting local communities, and vice-versa. While rangers are dealing with all of these issues many are standing out as leaders in their communities as well as protecting the wildlife that depend upon them. For instance, in the Indian province of Rajasthan rangers are donating one day's salary per week for the next three months to COVID-19 relief funds.

How is tiger trade or illegal wildlife sale linked to COVID-19?

COVID-19 is a zoonotic disease, meaning it jumped from wildlife to humans. This comes as no surprise. Many recent disease outbreaks, including SARS and Ebola, followed this same arc. During this time of crisis, we've seen and learnt that when nature is not protected, it puts our health, well-being, economies, food security, clean air and water sources at risk.

Who are the important stakeholders in the tiger conservation project?

Millions of people live and earn their livelihoods within tiger landscapes. They are our eyes and ears in the forests. As partners we engage with communities to create a viable future for nature and people. We work with governments, partner organisations, and local people across the most important landscapes globally for tiger conservation.

Through a comprehensive approach, we can tackle threats from within and outside of landscapes, and ensure gains towards the goal of doubling wild tiger numbers by 2022 are for the long-term.

From decades of experience and knowledge, WWF and partners have developed the Conservation Assured Tiger Standards based on best practices that tiger populations will need to thrive and recover. WWF works with TRAFFIC, the global wildlife trade monitoring network, and other partners, to disrupt illegal trade routes, reduce demand for tiger parts, and phase out the farming of tigers, which feeds this growing threat.

Besides funding, what is the biggest challenge faced in tiger conservation?

The second biggest challenge is to make sure that enabling conditions such political will, sustained government funding and allocation of resources are either enhanced, created or allocated so that tigers will stand a chance to recover over the long term.